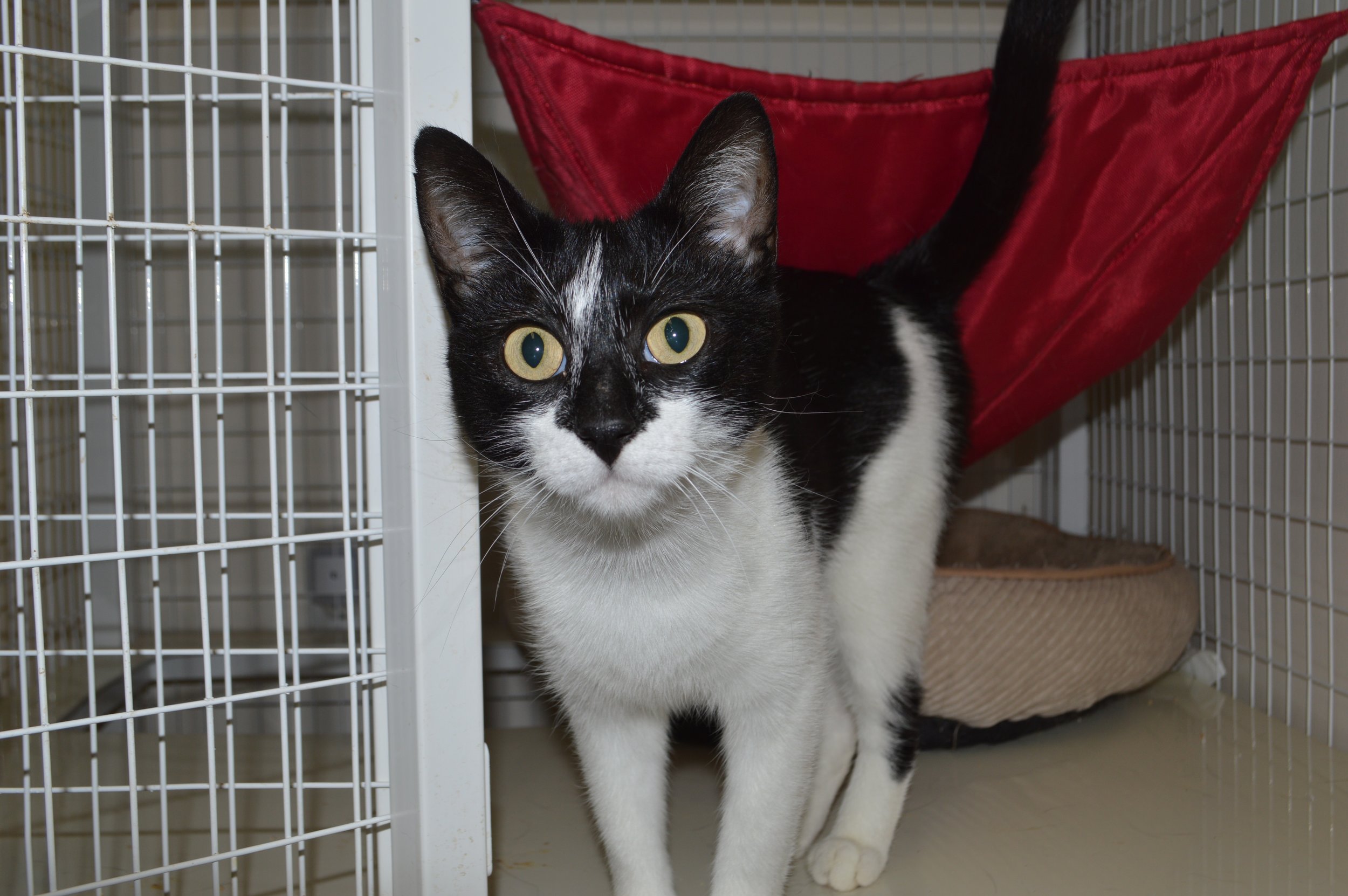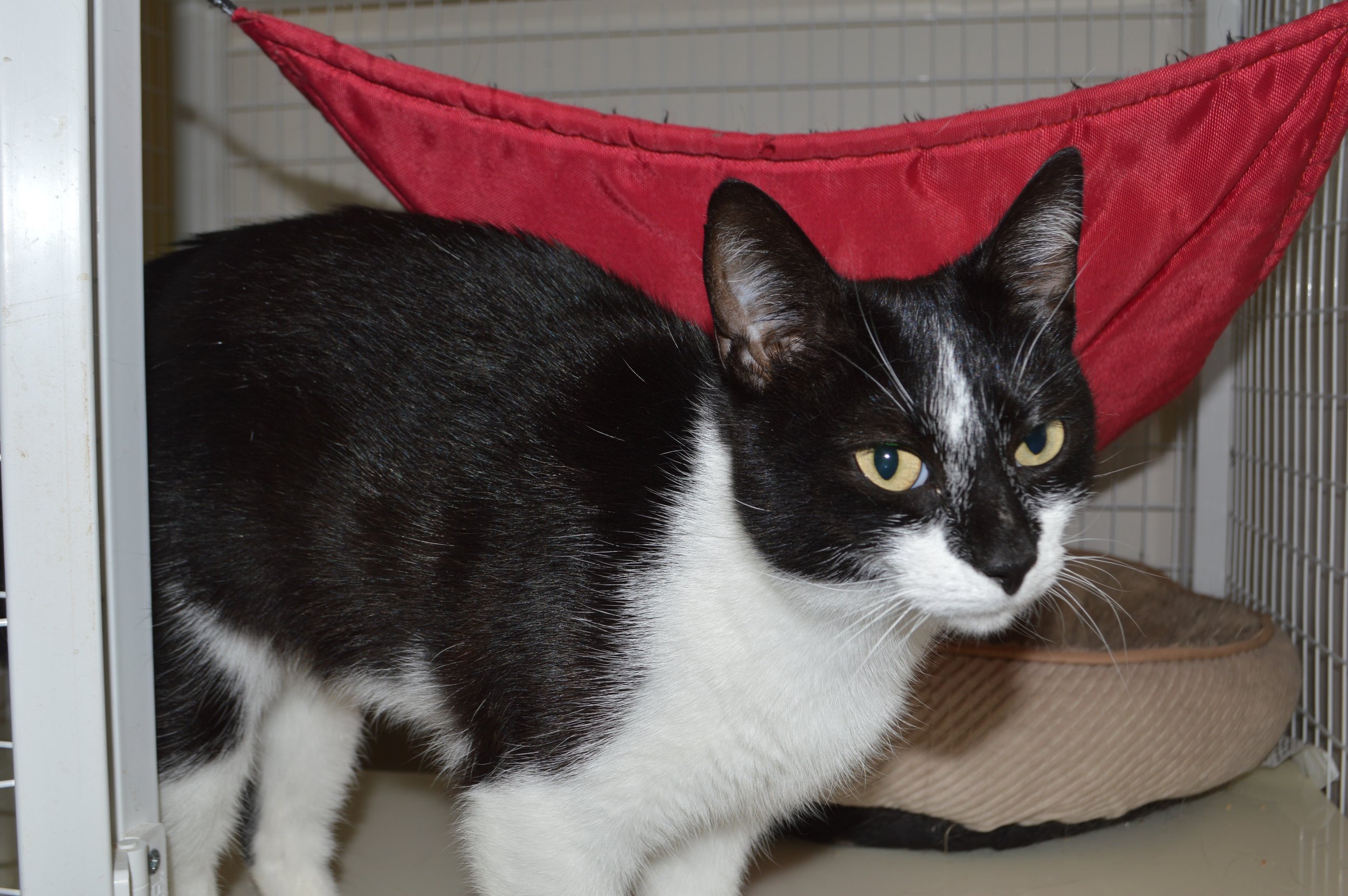 MORE INFO:
Spayed

Up-to-Date on Vaccinations

Good Litter Box Habits

Micro-chipped
Maddie was surrendered to us along with her two kittens. She was found underneath a crawl space fiercely guarding her babies.
Although Maddie is petite in size she is big in personality. She knows what she likes and doesn't like and isn't afraid to let you know about it. She loves affection and will roll over for a tummy rub.
Despite her affection for people Maddie doesn't get along with other cats. Although she lives with several other felines at our facility she doesn't really associate with them and would prefer that all attention was paid to her!
Madeline would make a great companion for
GENDER: FEMALE
BREED: DSH
SIZE: SMALL
COLOR: BLACK & WHITE
MARKINGS:
PERSONALITY: AFFECTIONATE
HOW I FEEL ABOUT CHILDREN: UNKNOWN
HOW I FEEL ABOUT DOGS: UNKNOWN
HOW I FEEL ABOUT CATS: NOT COMFORTABLE
AGE: 2 YEARS